One of our very favorite things that has come about, kind of by accident, since we bought this house is this sort of "homeowner camaraderie" with our dads. It's fun to be able to talk shop with them about the various projects we have going on, get their input, borrow their tools, hear about the experiences they went through buying and caring for their homes. I've heard stories I somehow never heard before and we have a whole new appreciation for that side of our dads; you know, that "I'm not hiring someone else to fix my house when by golly I can do it myself" side (and occasionally that "holy cow I'm going to have to hire someone to fix this because it's way over my head" side).
Now, just to be clear, this isn't going to be some weepily poetic ode to fathers (not knocking them though, I've teared up many a time... on second thought let's not go there), this is still a Five for Friday after all. We just wanted to explore some thoughts on gifts for Father's Day that might focus less on the mainstream consumerist mindset and a little bit more on the sentimental side.
So, no ties to add to the collection that never gets worn (my dad hates them... and collars... and top buttons). No cordless drills. No pocket knives. And nothing to add to that little box of pins and coins and unused tie clips on the top of his dresser.
Here's five gifts we think sound pretty cool:
Custom Recipe Art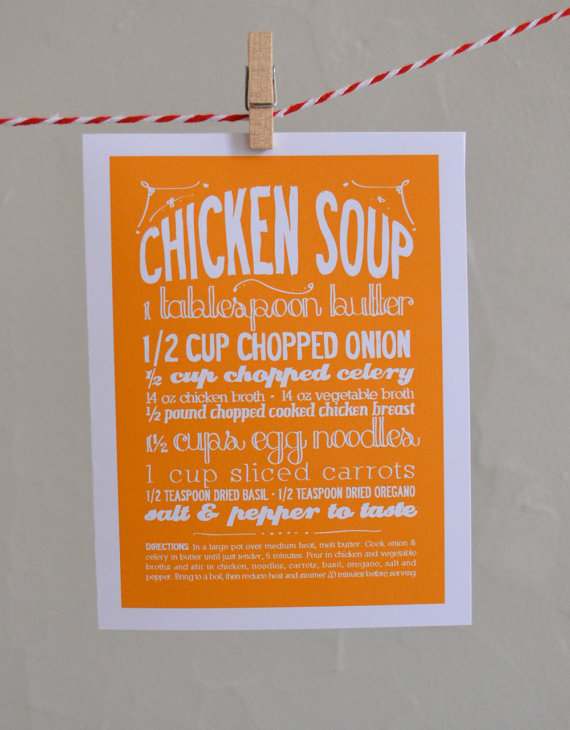 Alright, so I realize this one won't necessarily work for everyone. For instance if your dad's mom wasn't the homemaker type it might not be terribly meaningful. But maybe she was. Maybe she had some recipe that your dad just loved as a kid or at least brings back fond memories of his childhood. Or maybe your mom has some recipe that she used to cook when your parents were first married. You could get that turned into (or possibly do it yourself) something that could hang on the wall and be enjoyed even when it's not being eaten.
Updated Slides or Home Movies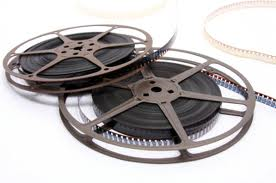 This is one I've actually done, though I didn't use the above linked company (F.Y.I I have no experience with them, they just came up on a search). I took a brown paper bag of old silent family films to a local shop and had them transfer them all to DVD. It was pretty cool especially since I hadn't seen the footage in over twenty years myself.
Prints of Old Family Photos
At places like Staples or Kinkos you can get "engineer prints" (also referred to as blueprint or draft copies) as big as 3'x4' for pretty cheap. Each place seems to price them a little differently but at the largest size the price range seems to be about $5-10. You could simply frame them like that or use them to decorate some other grander item (to give as a gift) like Elsie of A Beautiful Mess at the above link.
Framed Blueprints
Did you know that any time a house gets built the builder has to submit a copy of the blueprints when he applies for building permits? Did you also know that you can obtain copies of the same blueprints from the office of public records for a fee? That means that (depending on the age of the house) you could look up blueprints for the house your dad grew up in, the first house your parents bought as a couple, or maybe plans to the house your dad built or had built. Get it framed and you have a pretty awesome, and touching, gift.
Homemade Gifts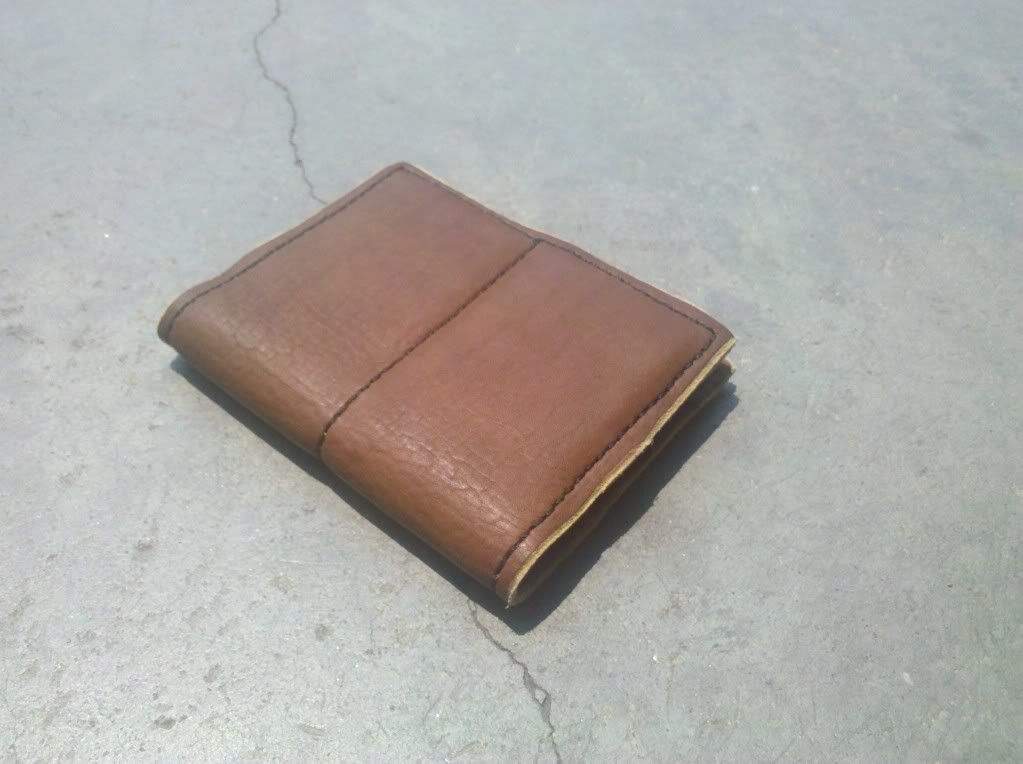 Not enough could be said about making something for your dad with your own two hands. Not only is it sentimental because it's custom made by a son or daughter for their dad but it also says, "Look dad, you raised a capable adult human possessing enough skills to provide for themselves" and if that doesn't make a dad proud I don't know what would. I've made a couple things that could make good fatherly gifts (a
leather wallet
and a
leather journal
). Meredith's great grandmother made a a quilt out of suits from the men in the family (which is apparently also the type of thing they could
donate to a museum
one day). To make it even more meaningful pair you could make something tied in with an old keepsake. Like a camera case for an old camera your dad got from his dad. Or you could restore a rusted keepsake pocket knife and make a case for it. Or build a shadow box frame and mount a family heirloom like an antique pocket watch in it. The possibilities are nearly endless.
So, those are just some ideas to get you thinking about some ways to celebrate the holiday in a new and creative way. Happy Father's Day everyone!