So after our recent string of big projects like putting up
board and batten
,
pulling up the sidewalk
,
getting all of our trees cut down
, and covering our yard in top soil and reseeding it (maybe we'll do a post on that once the grass has fully come in) we haven't been terribly keen on jumping into something huge. Instead we've been working on small things, or doing some small steps for things that have been sitting on our to-do list forever.
We picked up a wall hook from the Young House Love line at Target to use as a towel hook in the bathroom.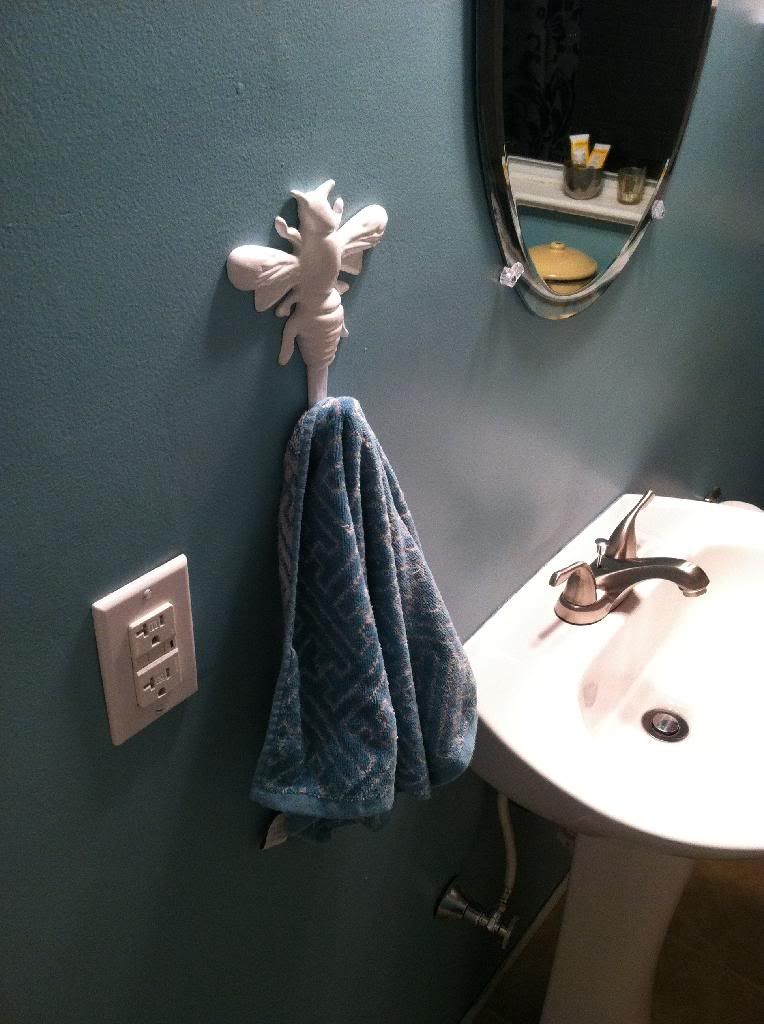 There's kind of a bumble bee theme in there so it was perfect.
Whatever you want to say about the energy efficiency and long life of those twirly new fangled light bulbs they are huge and ugly. Meredith replaced the ones in our bathroom with some standard old school bulbs and they look better, their light is better, and they don't make a buzzing sound (I don't know if you've ever noticed but those new bulbs hum). She also added a little detail on the rim of the lamps that looks quite nice.
Ain't it purty?
Meredith liked some decorative mud room/shoe storage options she saw online that utilized wooden crates so I made one out of scrap I got fo' free at work.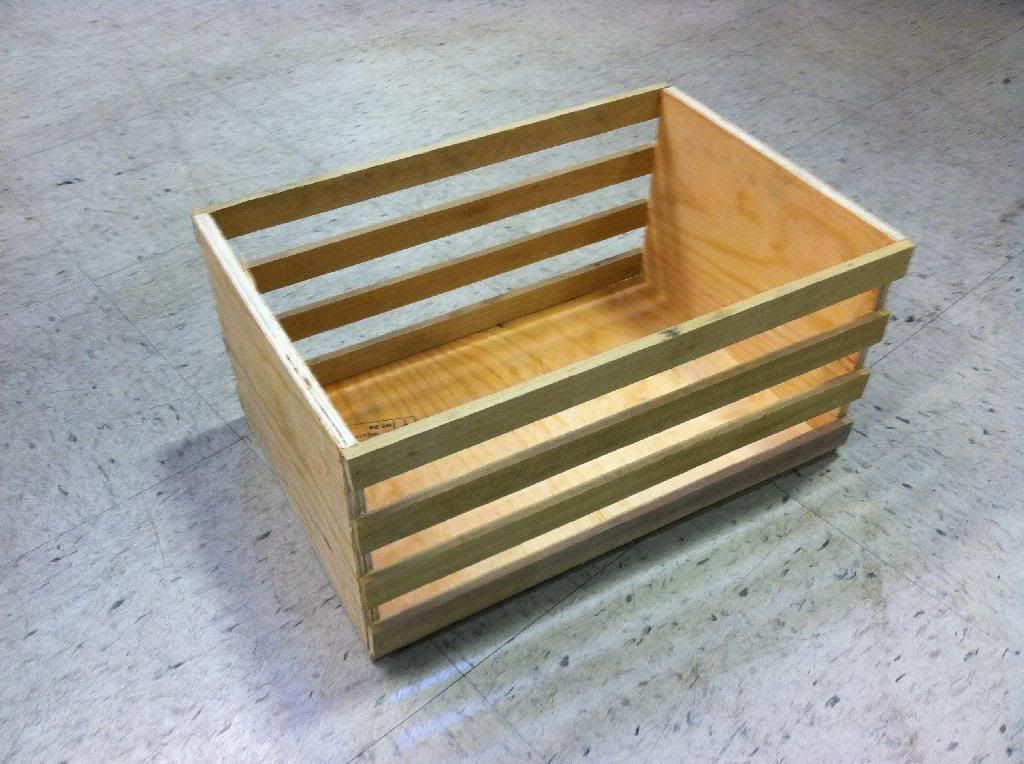 That's right, I saved us like five bucks! Really it was just for the fun of making it.
We hung this fruit basket that Meredith painted gold in our kitchen. Now this space feels more useful and we don't have to have as many bowls of produce taking up all of our counter space.
The observant nerd will notice The Wookie Cookbook amongst our more traditional cookbooks.
Meredith started some artwork that will be revealed as soon as she completes it and we think of a place to hang it.
Steps have been taken to replace the old ugly hedges we removed shortly after we moved in. This is only about halfway done so you'll have to wait for the full reveal on this as well.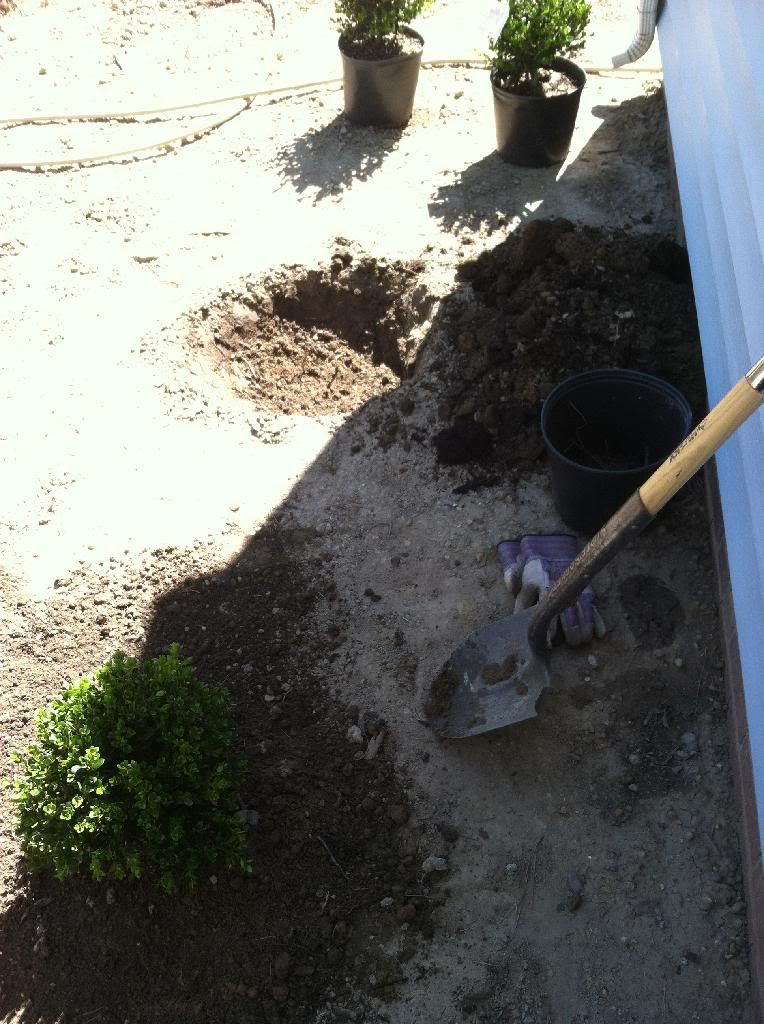 Grayson and Meredith painted and hung this adorable bird house which I think adds a nice homey touch to the front yard.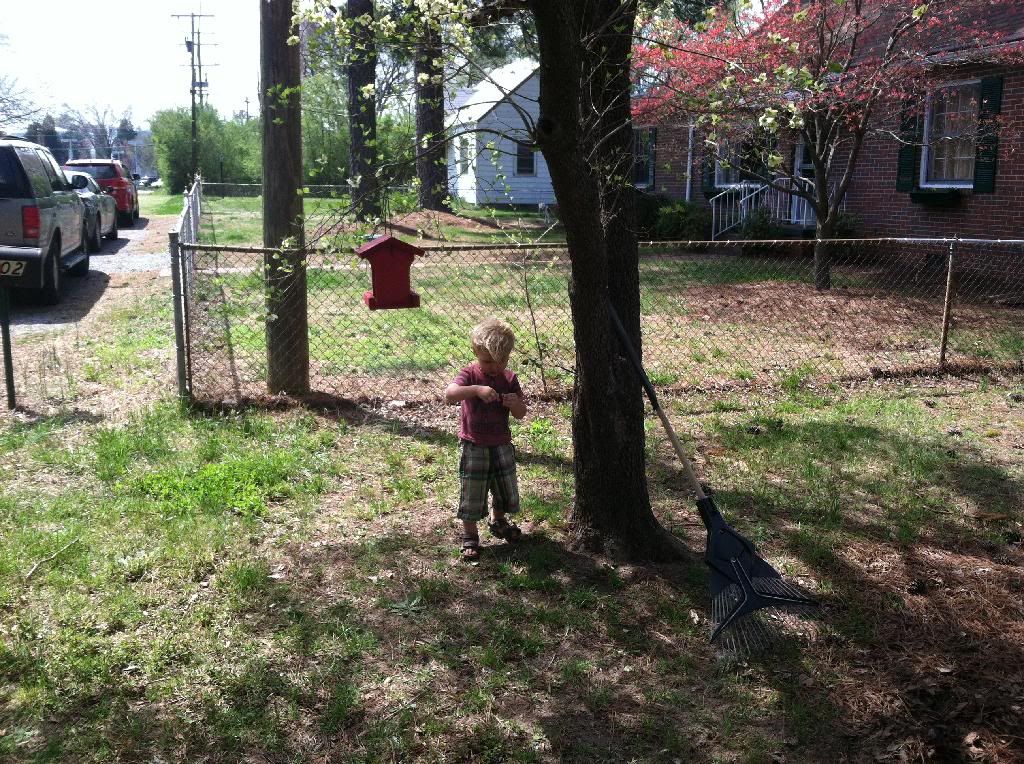 We've started to remove the piles of pine needles we let sit all winter. After ten bags and not even being half done I'm really starting to feel this shouldn't be consider a "little thing"...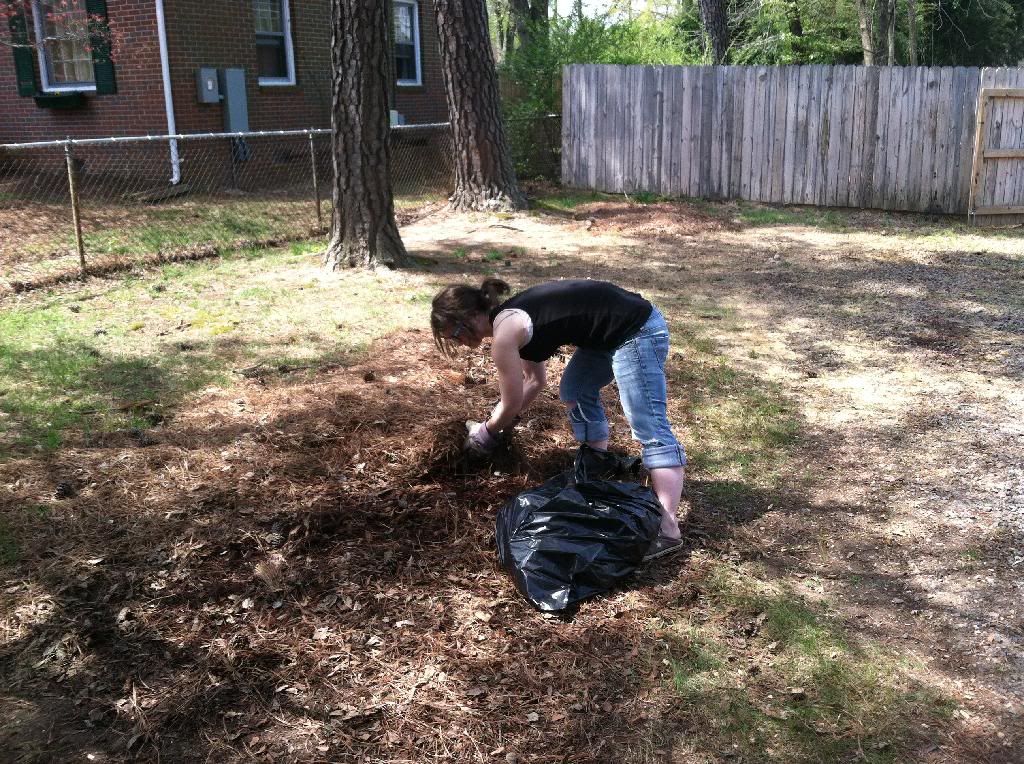 So. many. pine needles.
Meredith's brother Jesse was kind enough to come over with their dad's industrial strength leaf blower and blow off the driveway. After getting the trees taken down it just looked like a mess. Thank God for fathers-in-law with overpowered tools and brothers-in-law willing to wield them.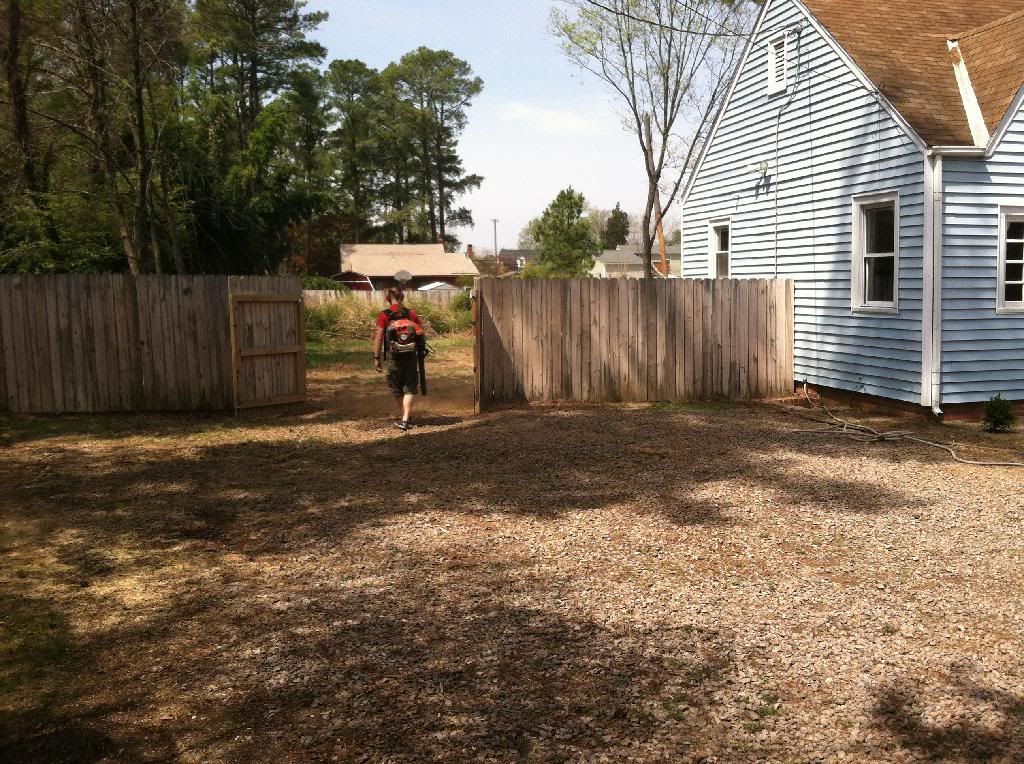 We added light kits to both bedrooms, which HOLY CRAP MAKES ME WONDER WHY WE HAVEN'T DONE THIS BEFORE.
This one was actually the wrong color (we got it on clearance at Decorator Outlet) so we painted it silver. It's not a perfect match but we just wanted it up. We'll probably fix it later.
We stained two of our dining room chairs. Just two of them because, frankly, we need a place to sit. Once these have a second coat and get sealed we'll do the other two.
We got some sample colors on our door. I actually really like the idea of a black door for some reason but it's just not the right choice for this house. We'll probably go into more detail about our choices when we complete this project but here's the two samples Meredith painted on. Guess which one we're going with?
And of course I saved the best for last. The most important little thing that's happened, and the one we're most excited about is our new baby... grass!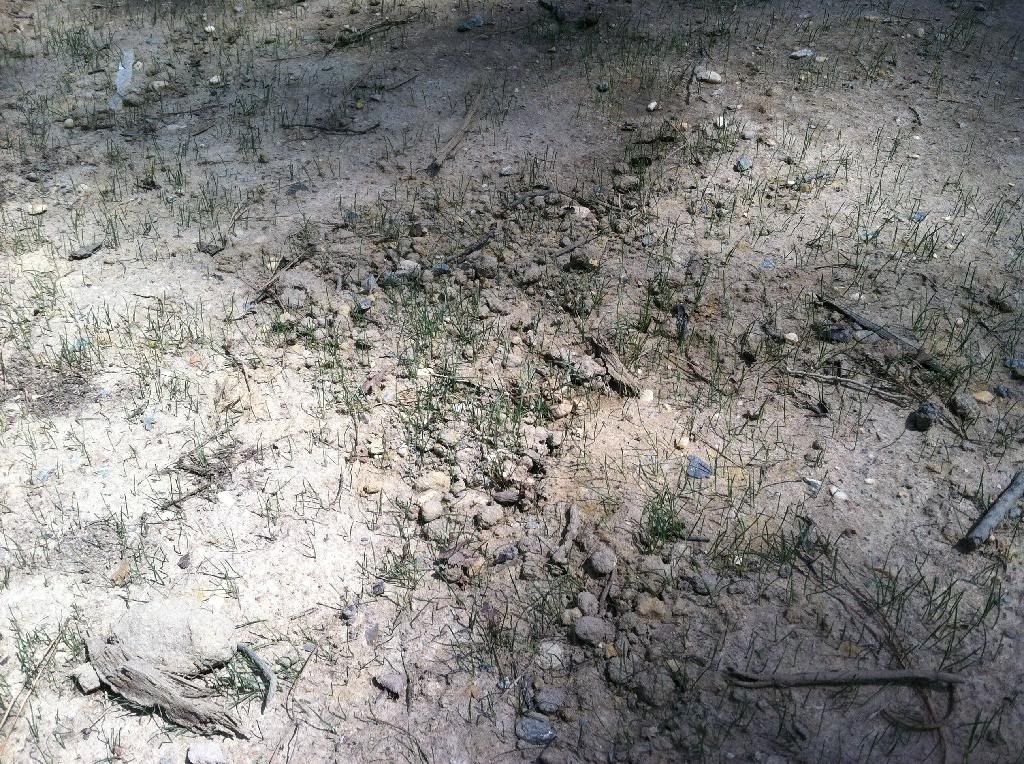 YAY! GRASS!
Have you knocked anything off of your to do list lately? Big things? Small things? Care to hazard a guess which paint color we picked?