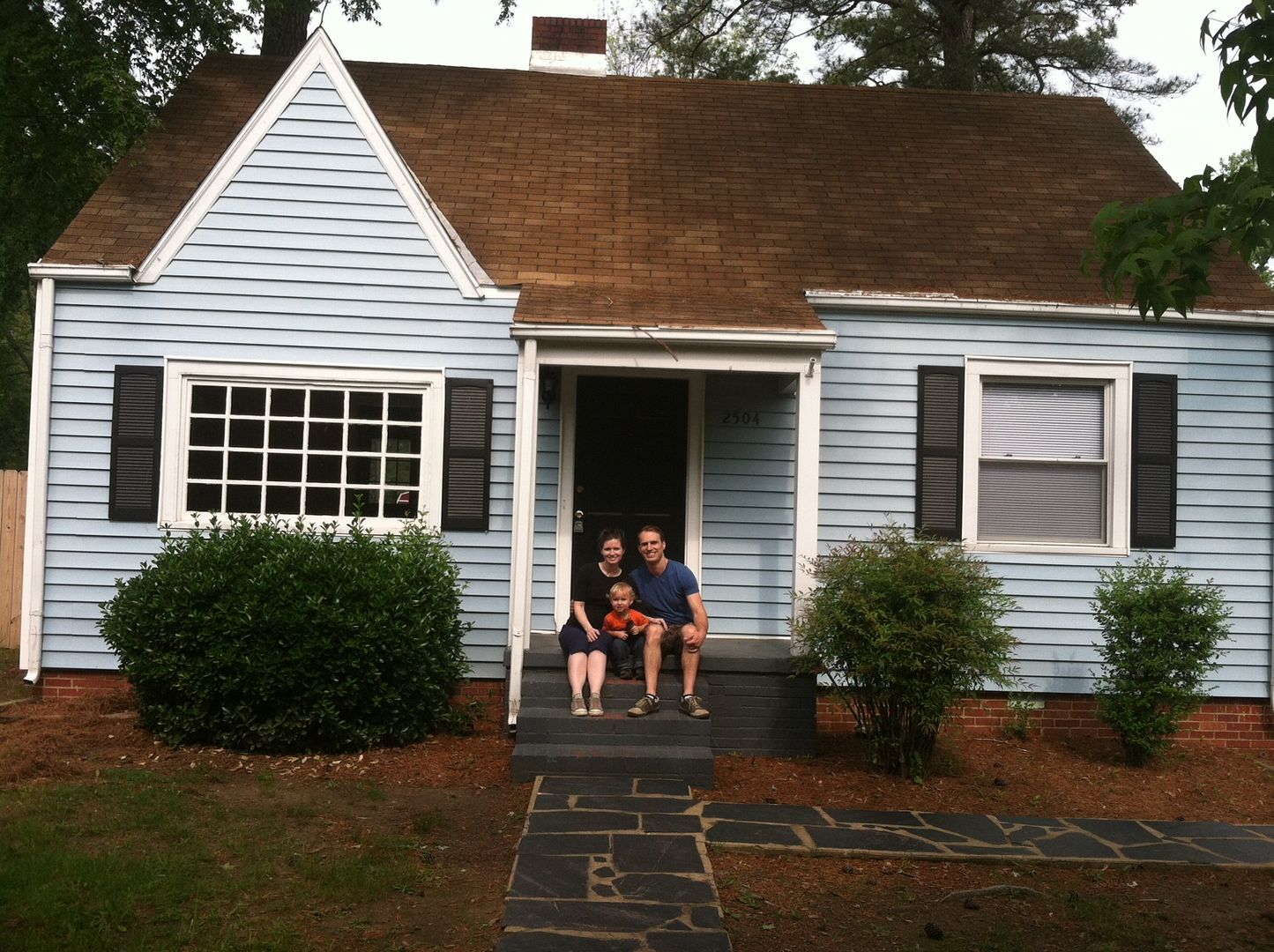 This is our new house! We're so excited to have finally found our very first home. It's small, but as we looked at houses and tried to figure out how many square feet we could get and stay within our budget we realized that size was one of the things on the bottom of our list. We wanted a cute house. Something a little interesting. With some age. But something we wouldn't have to immediately upgrade into the 21st century. We also realized that with a young son and another baby on the way we wanted a house that was manageable and that we wouldn't lose our children in. Apparently that was the realization we needed to have so that this house could fall into our laps. We closed on May 10th and have spent a month slowly moving things over by pickup truck load and doing some painting and yard maintenance. This past Sunday, in one of those "this should only take an hour but it really ends up taking three" adventures we had a few friends come over and help us with our last push (the bed and TV, those two things that you absolutely need to be fully moved) and then got some take-out. If you've never gotten food from Queen's Dim Sum on Broad street, do it. You will not regret it. Now we're mostly ready to start confronting the monumental task of finding places to put all of our stuff.
I recorded a bit of a video tour so everyone could see what it looks like but... I'm having technical difficulties. I'll have to figure that out later and save it for another post. So instead of a video tour you know what you're going to get? Real estate photos. That's right. I saved the real estate photos, which is a special treat because you get to see the house "staged", hilariously I might add.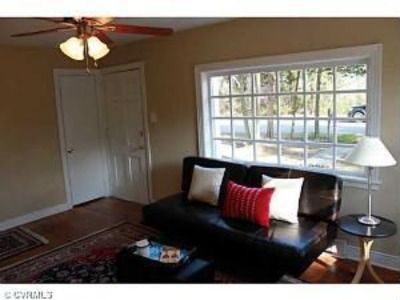 Nothing says "Home" quite like a leather futon.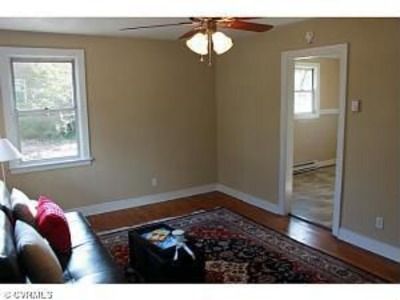 You know what would go great with that leather futon? A Persian rug!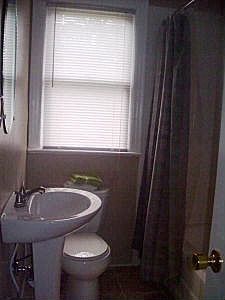 You can wash your hands while you go to the bathroom! Talk about convenience!

You know what would really make this room pop? Another Persian rug!
So that's the house. Pretty small, but hopefully that's a good thing for now. What will be written in the blogger days that follow will hopefully be the story of how we make this space our own, how we decorate it, how we fix/love all the quirks, how we grow and learn and expand our knowledge and skills (and family).
For the next post I might show some progress shots since we've actually done some painting and moved in now, but I wanted to start with the blank slate first. I also plan on doing a big to do list soon. More for my own enjoyment than for anyone
else's
. I do love writing lists, and it helps me wrap my head around things and helps me feel like I'm not spiraling out of control.
Thanks for visiting! Come back soon.